Bainbridge Marine SOUTHAMPTON, United Kingdom

We are one of the leading UK marine wholesalers, supplying over 8000 products to chandlers, boat builders, riggers and marine engineers. Our vast range includes many market leading brands including Quick, Marlow, RWO, Perko, Hubbell, Teleflex, Hella and many more. This e-shop provides our trade customers with the ability to check stock levels and prices and to order on-line, whilst also providing boat owners and enthusiasts with a valuable reference point for a wide range of quality products. Browsing can be done via category, product name, part number or brand, depending on your preference. Trade customers can log in with their existing username and password. Please contact us if you do not yet have your log-in information.
80KGF Single Prop Dia 185mm 5.6KW
Silver & Black 350mm dia.
Weighted End

unselect all/select all
You have 0 products selected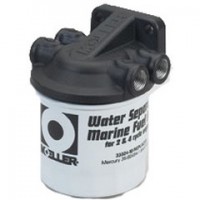 Water Separating Filter Kit Cast Aluminium Powder Coated